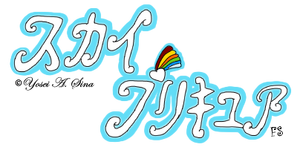 This page shows all current and former dream actors and actresses of the
Guardian Angels Of The Sky series
and the
Sky Pretty Cure Series
. All these people were chosen by
Yousei A. Sina
to fit her characters. 
Disclaimer
The following people were only chosen as Dream Voices for the characters of the series'. None of them is actually going to voice them or represent them in anyway. Due to this, it is likely that some major voices were already heard in the original Pretty Cure franchise.
Main Characters
Guardian Angels
Mascots
Villians
Supporting Characters
Movie Characters
Ad blocker interference detected!
Wikia is a free-to-use site that makes money from advertising. We have a modified experience for viewers using ad blockers

Wikia is not accessible if you've made further modifications. Remove the custom ad blocker rule(s) and the page will load as expected.