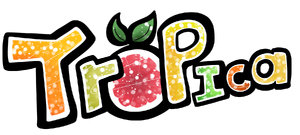 Tropica is a bakery located in the Asagao Ward of Hisakata, the main setting of the Guardian Angels Of The Sky series. Tropica is a bakery owned by Tachibana Hanae, Tachibana Amber's aunt. The bakery is officially known as Tachibana's Tropica (橘のTropica?)
Despite being a relatively small bakery, the Tropica is very famous all around town and counts as one of the most visited stores and shops. The bakery is especially known for their mandarin orange tarts. As of episode 114, the Tropica also sells parfaits and other desserts that were created by Amber.
Description
The Tropica is located in a relatively small building close to the Feather Bell in the eastern parts of Hisakata. The shop is located on the first floor of the house and has got a separated room. The room of the bakery has the biggest space of the whole house. The bakery is connected to the main house via a normal door, which is usually locked when the shop is opened. The bakery can be entered through a glass door which is close to the house's actual entrance. While the visitors can sit inside the bakery, there are also tables outside the store.
The main building has a total of three floors. The first floor is at the same height as the bakery and where the kitchen and living room is located at. In the basement, the Tachibana family stores the stuff they may not need right now and also store important things for the Tropica. The second floor is used by the family to sleep. The guest rooms, as well as Amber's and Hanae's rooms are located there.
Menu
Trivia
References